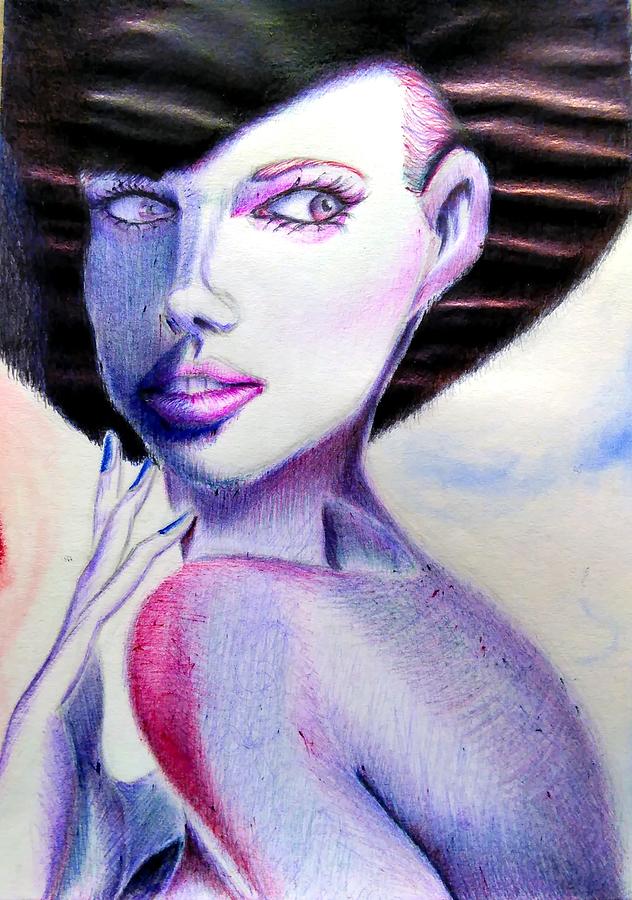 Adriana W.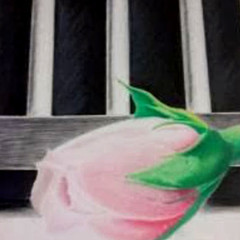 by
Donald C-Note Hooker
Dimensions
5.500 x 8.500 inches
This piece is not for sale. Please feel free to contact the gallery directly regarding this or other pieces.
Click here to contact the gallery.
Artist
Donald C-Note Hooker
Medium
Drawing - Works On Paper
Description
Adriana W. (2016)
5.5 in. x 8.5 in. (14 x 21.6 cm)
Blue, red, green, purple, pink, and black ink pen on paper
Donald "C-Note" Hooker

The actress and the journalist should be the title of this piece by the world's most prolific prisoner-artist, Donald "C-Note" Hooker. Instead, it's the backstory. "Adrian W.," is a work that was inspired by a famous actress who was involved in a Madison Avenue
ad campaign for a well known perfume. The model for this piece came from a magazine picture of a famous actress, and then named after a news reporter who interviewed the artist.
"It was a very challenging piece," says C-note. "How does someone create likeness without using flesh colors? If this was done monochromatically in graphite or black ink there's no problem. I love this piece. I think I did a good job considering this was a one take piece. The color scheme and placement was all done on the fly."
Statistics
Viewed 14,964 Times - Last Visitor from Beverly Hills, CA on 11/28/2023 at 4:40 PM